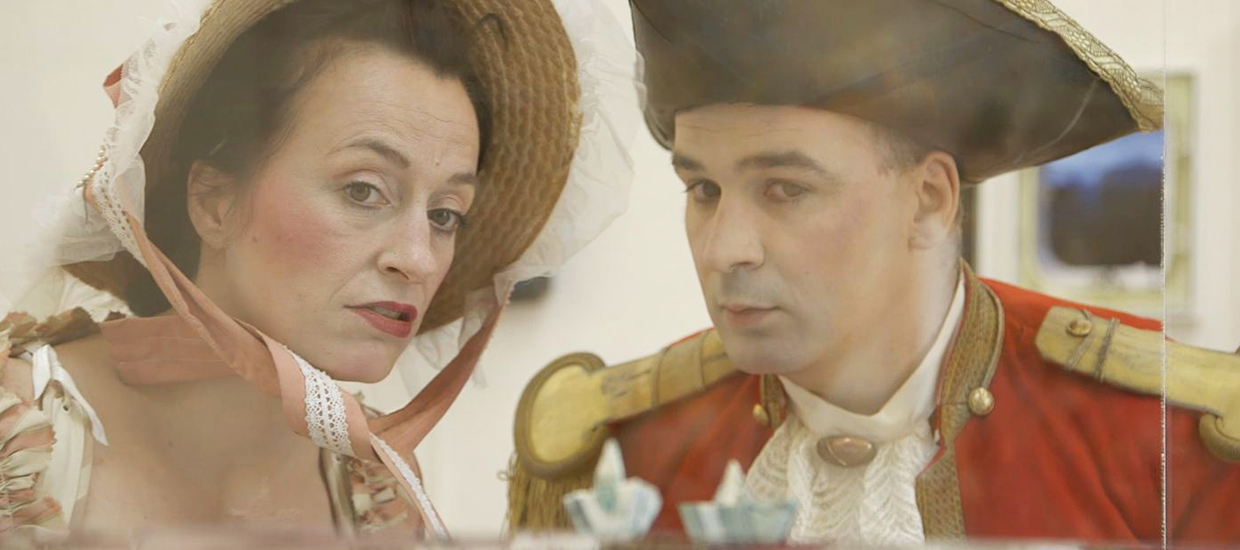 FROM GAINSBOROUGH
TO TURNER
Exhibition
From Gainsborough to Turner: the golden age of English landscape and portraiture in the Musée du Louvre's collections. Valence Museum exhibited 60 extraordinary paintings and drawings retracing the golden age of artistic production in Great Britain during the Georgian era (early 18th – mid-19th century). Artistic excellence was particularly demonstrated in portraiture and landscapes, two genres that were especially appreciated in this period by amateurs and members of the gentry, as they expressed the social and political concerns of a nation on the rise.  This exhibition includes works by the principal representatives of great English portraiture, including Gainsborough, Reynolds, Raeburn, and Lawrence; and the great masters of landscape painting, Constable, Bonington, and Turner.
How to create the surprise once announcing the exhibition?
Play with stereotypes to break them.
Famous painters in a small city.
From Paris to Valence.
A street marketing action to create the surprise in town and generate a local buzz in addition to a digital plan.
Credits
© Ville de Valence – Musée de Valence – 2014.
Communication: Estelle Bonnet
Videos: Imag Productions.
Photo: Patrick Gardin