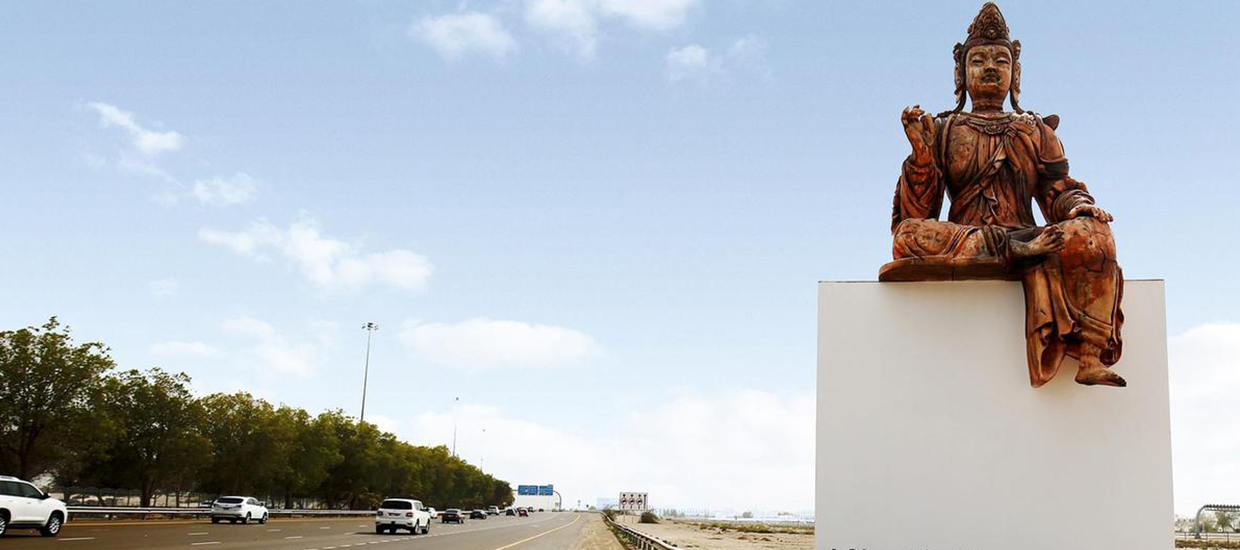 HIGHWAY GALLERY
The world's first roadside gallery
It started by a simple idea: make Art accessible to the public. A wish shared by many cultural institution accross the world. As the first museum of its kind in the Arab world, Louvre Abu Dhabi represents a new perspective of art's universal accessibility and power to move and connect. The museum aims to communicate that art can and should be enjoyed by all.
How to surprise your local community and make them want to discover more about you?
Louvre Abu Dhabi decided to create interest by offering a sneak peek into all that's being missed. The team wanted to disprove false assumptions about museums, and give everyone a reason to care about, and visit, this 21st century museum. Knowing that more than 12,000 people drive the Dubai-Abu Dhabi E11 highway every day, listening to their radios but without much to look at, they decided to use the highway and the radio to provide a surprising first-look into the museum. Louvre Abu Dhabi with TBWA developed the first ever radio-guided 'Highway Gallery', or the world-most-innovative museum esplanade. As commuters approached 9-metre-high billboards displaying masterpieces from the museum's collection, their radios immediately broadcast 30s stories about each artwork, proving just how interesting – and accessible – art really is.
Highway Gallery 2.0
In 2019, the museum went back on the road with an upgraded version of Highway Gallery. This time, 3D billboards created the surprise along the highway showcasing new artworks. Their stories were told by some influencer voices from the UAE. Entrepreneur, Youtuber, Actor, Chef, Ice-skater, Young inventor and a poet: 7 different personalities speaking about their experience and the artwork they chose, to invite the public to understand it through their eyes. Once the campaign ended, the content created became part of the multimedia guide: influencers as ambassadors of their artwork.
Social media promotion, influencer participation, billboards, radio, PR and smartphone app : Highway Gallery 2.0 was a real 360 campaign.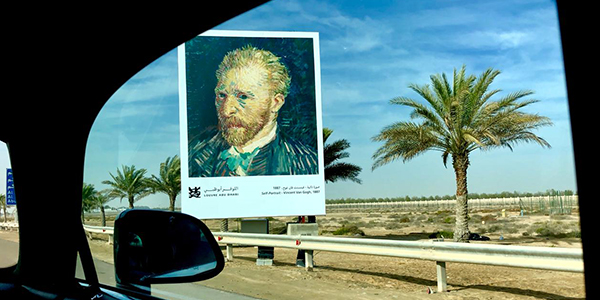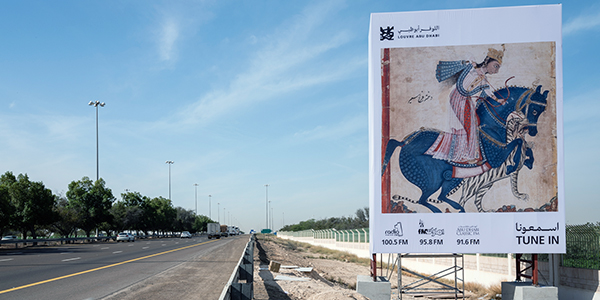 7 personalities from the UAE have been chosen to talk about Louvre Abu Dhabi, their relation with art and culture and their memories in the museum.
Make Art accessible means also let the public talk with their own words and let the public see through their eyes.
Click on each personality and discover their experience on IG TV :
Awards
2018 \ Dubai Lynx \ 2 Grand Prix \ Silver
2018 \ Cannes Lions \ Gold \ Silver \ 2 Bronze
2018 \ Loeries \ Grand Prix \ Gold
2018 \ WARC MENA Awards \ Gold
2018 \ LIA \ 2 Silver \ Bronze
2019 \ WARC Media Awards \ Gold
2019 \ Dubai Lynx \ 3 Gold \ 5 Silver \ 6 Bronze