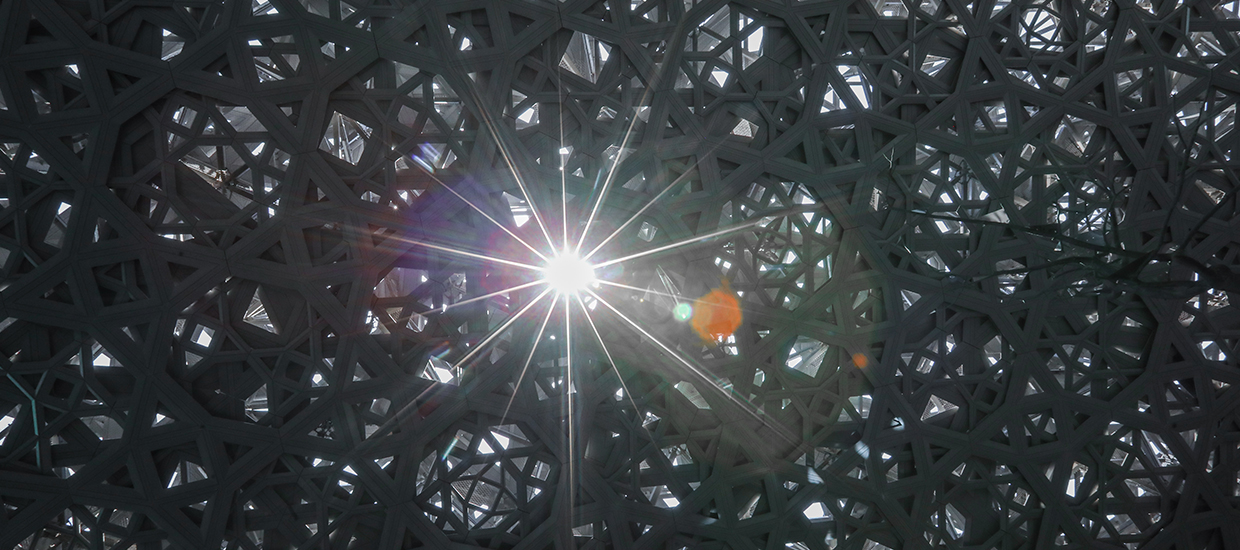 LOUVRE ABU DHABI
BRAND IDENTITY
Art direction
Created by an exceptional agreement between the governments of Abu Dhabi and France, Louvre Abu Dhabi was designed by Jean Nouvel and opened on Saadiyat Island in November 2017. The museum is inspired by traditional Islamic architecture and its monumental dome creates a rain of light effect and a unique social space that brings people together.
Louvre Abu Dhabi celebrates the universal creativity of mankind and invites audiences to see humanity in a new light. Through its innovative curatorial approach, the museum focuses on building understanding across cultures: through stories of human creativity that transcend civilisations, geographies and times.
The museum's growing collection is unparalleled in the region and spans thousands of years of human history, including prehistoric tools, artefacts, religious texts, iconic paintings and contemporary artworks. The permanent collection is supplemented by rotating loans from 13 French partner institutions, regional and international museums.
Louvre Abu Dhabi is a testing ground for new ideas in a globalised world and champions new generations of cultural leaders. Its international exhibitions, programming and Children's Museum are inclusive platforms that connect communities and offer enjoyment for all.
How to build a brand identity for a new institution?
Attention to details. Consistency. Visually and textually.
Launch of the creative work: messaging, approach, brand DNA…
Implementation of the visual identity across the museum.
Museum tickets: postal card concept
Museum map
Art Club membership branding
Louvre Abu Dhabi website
Digital signage inside the museum
…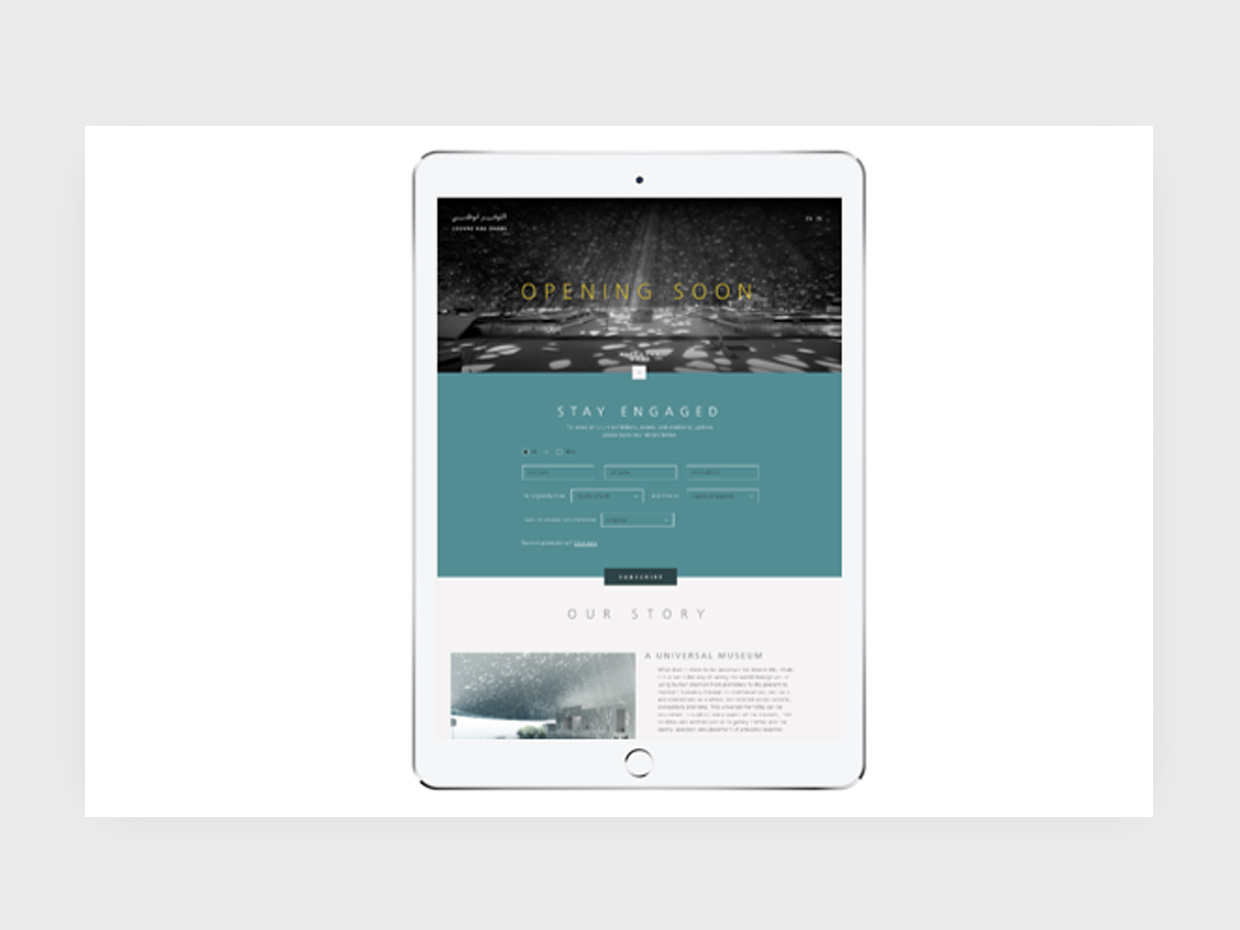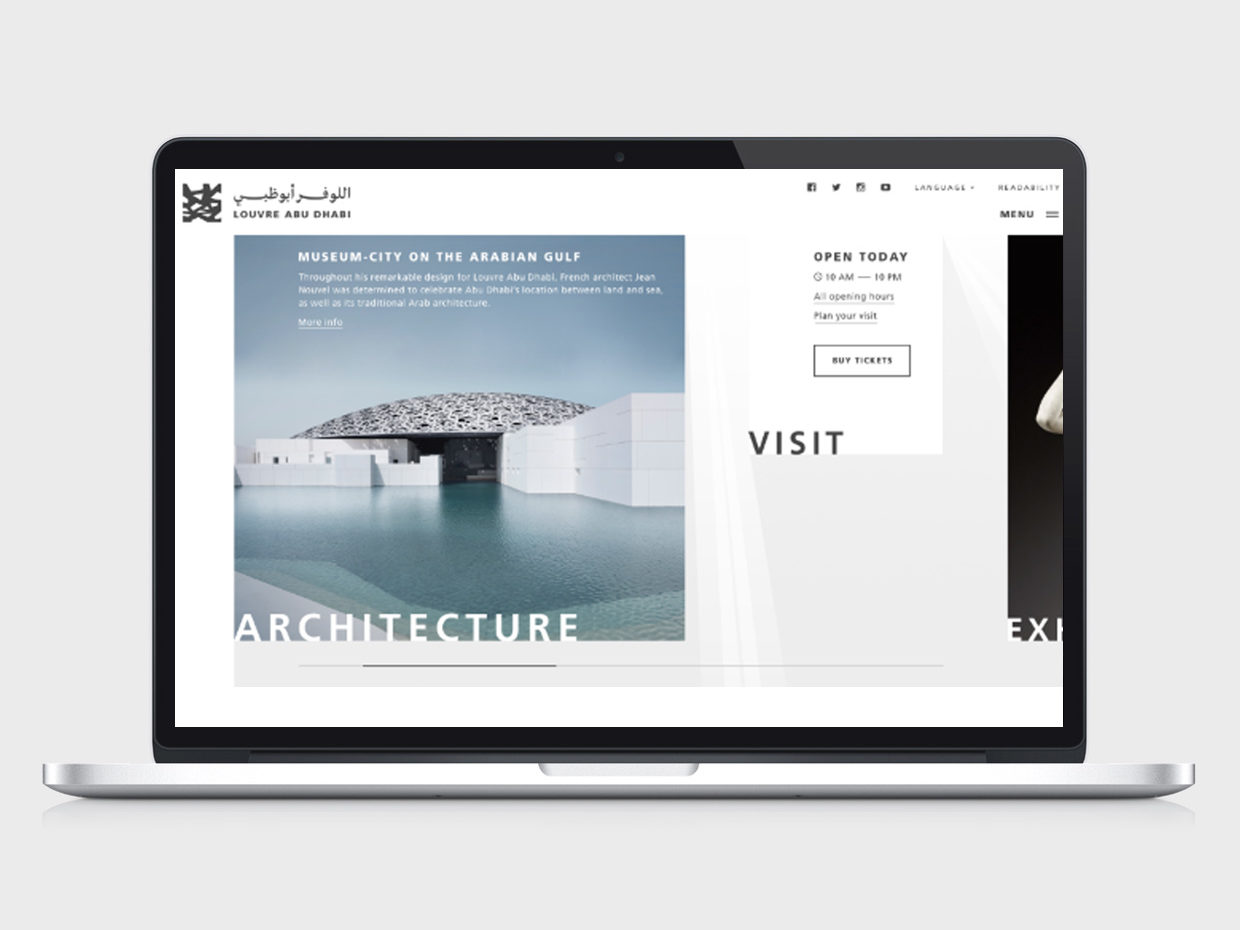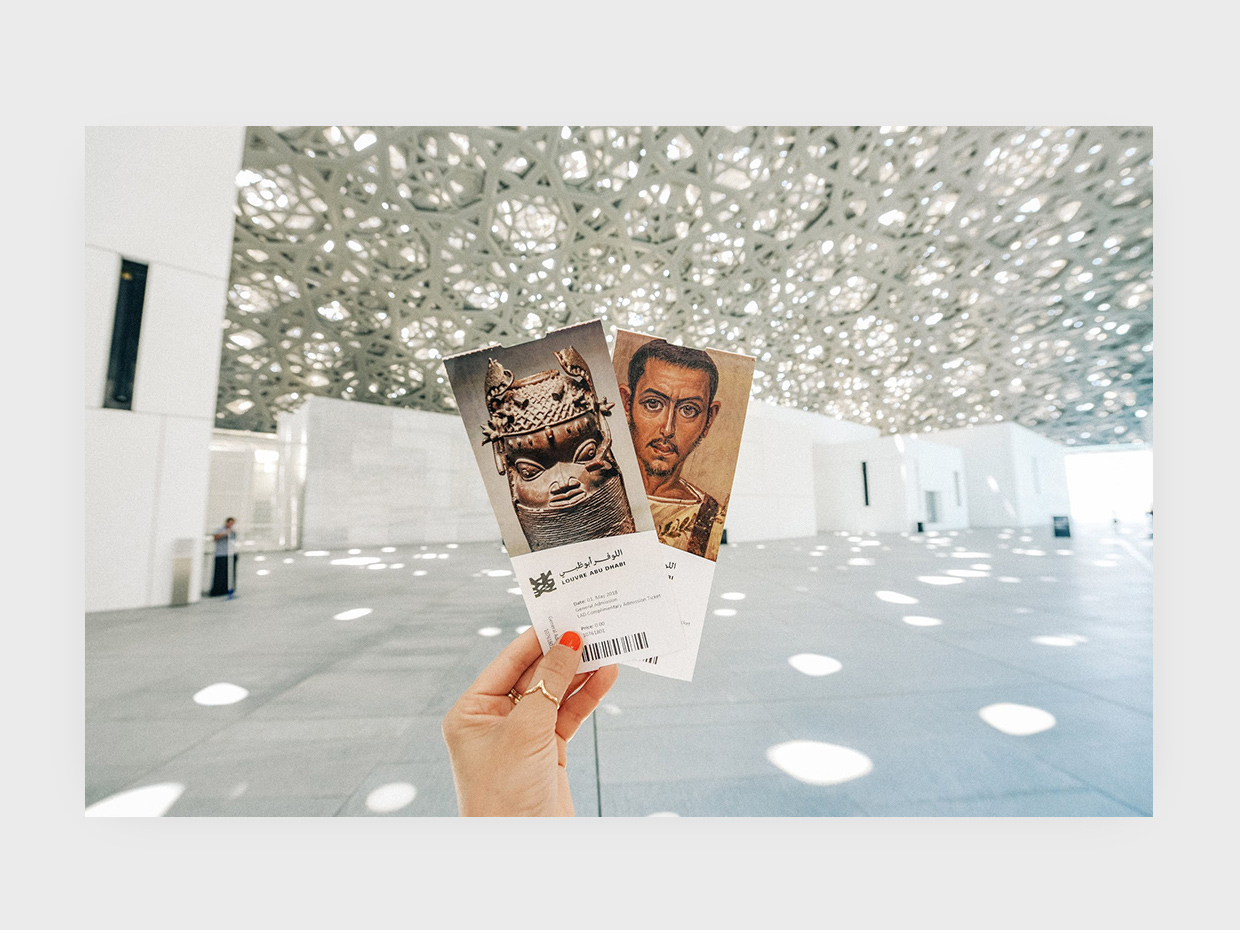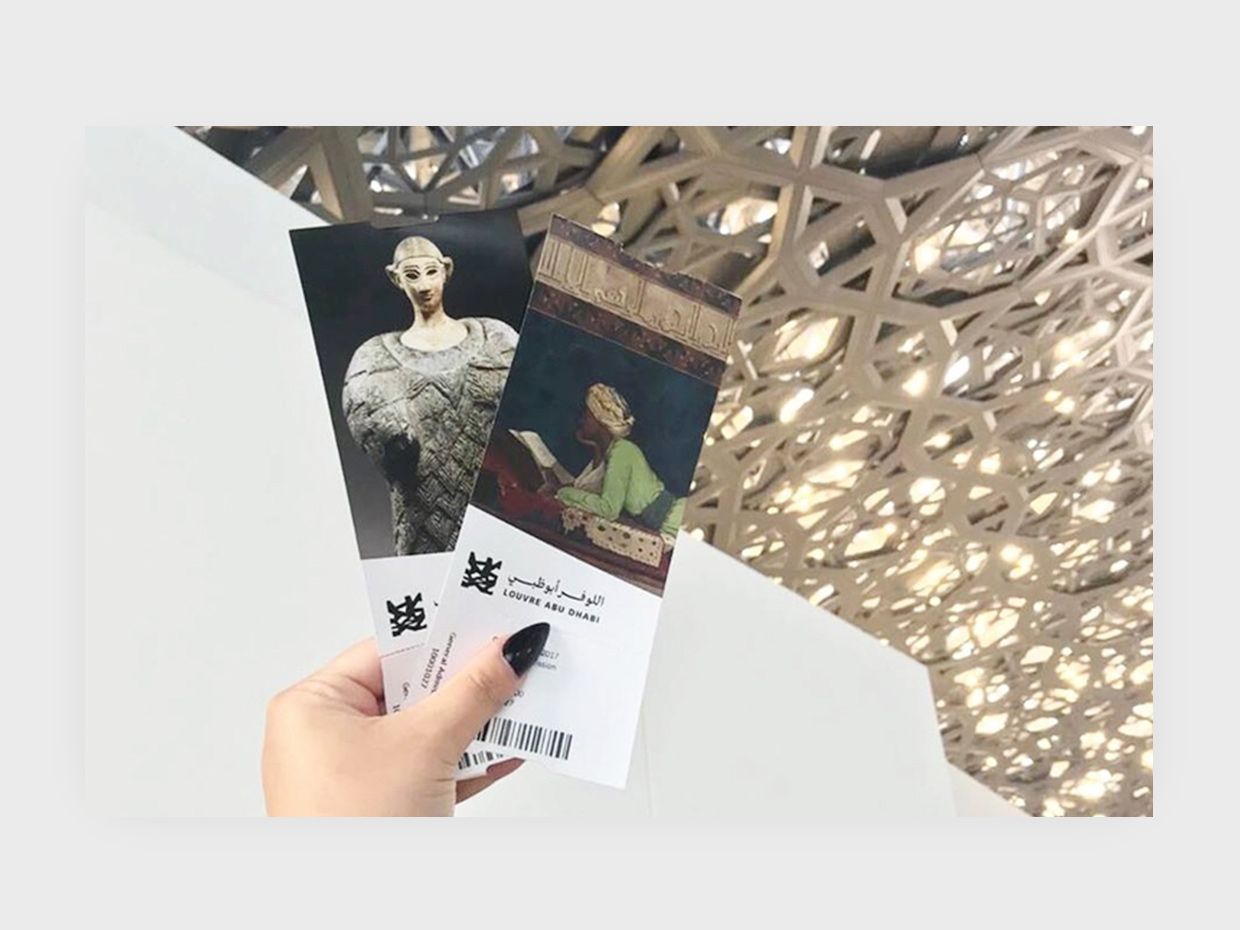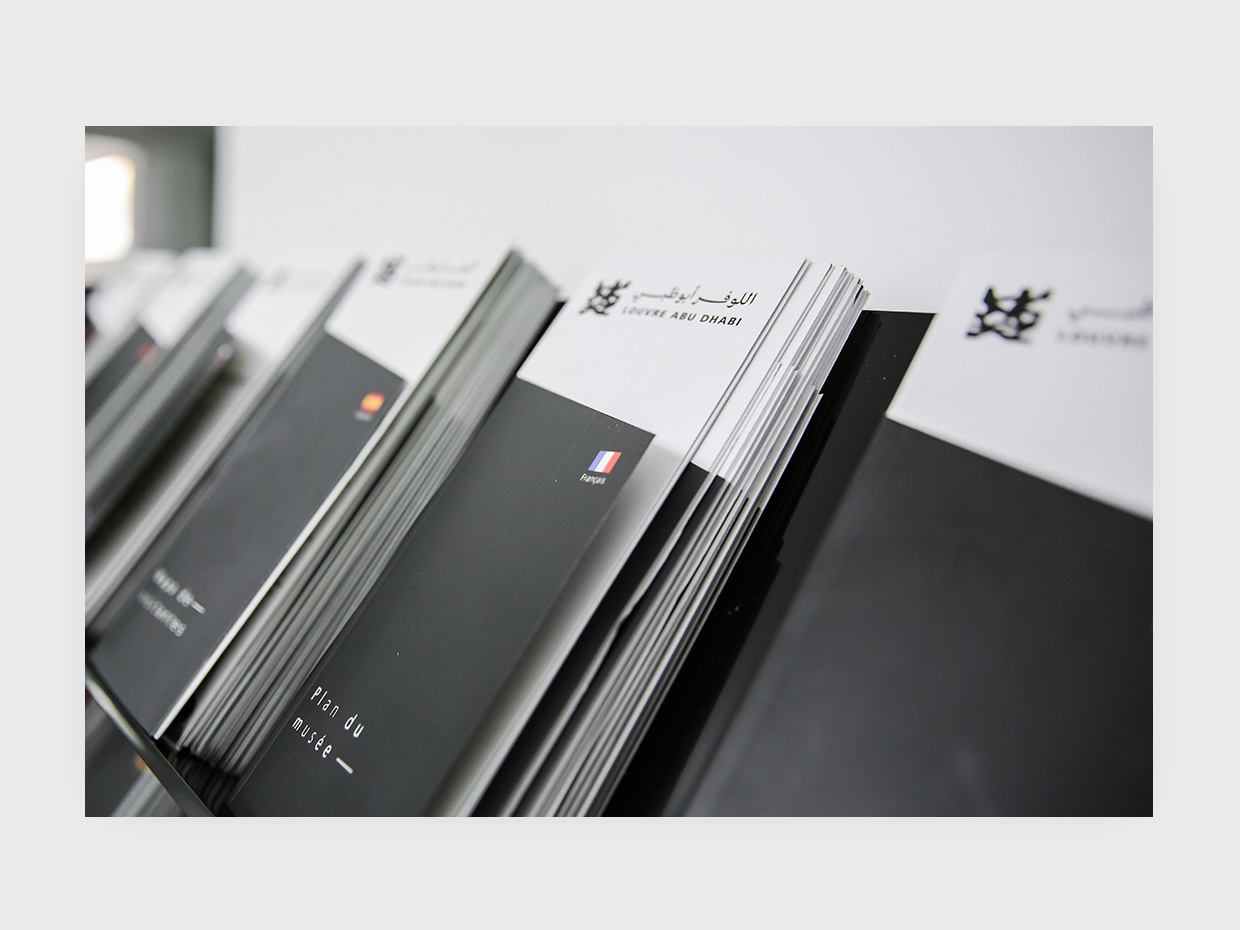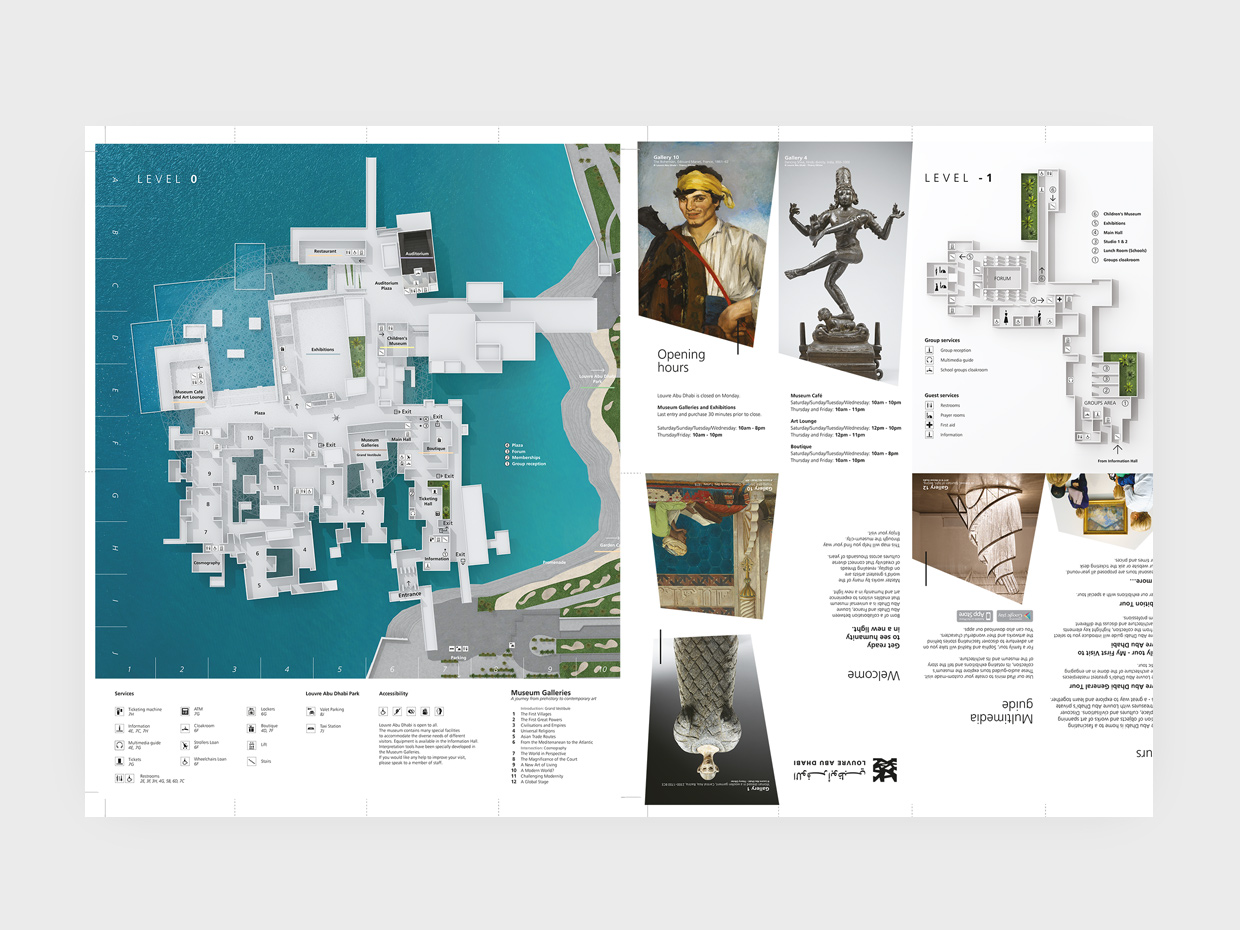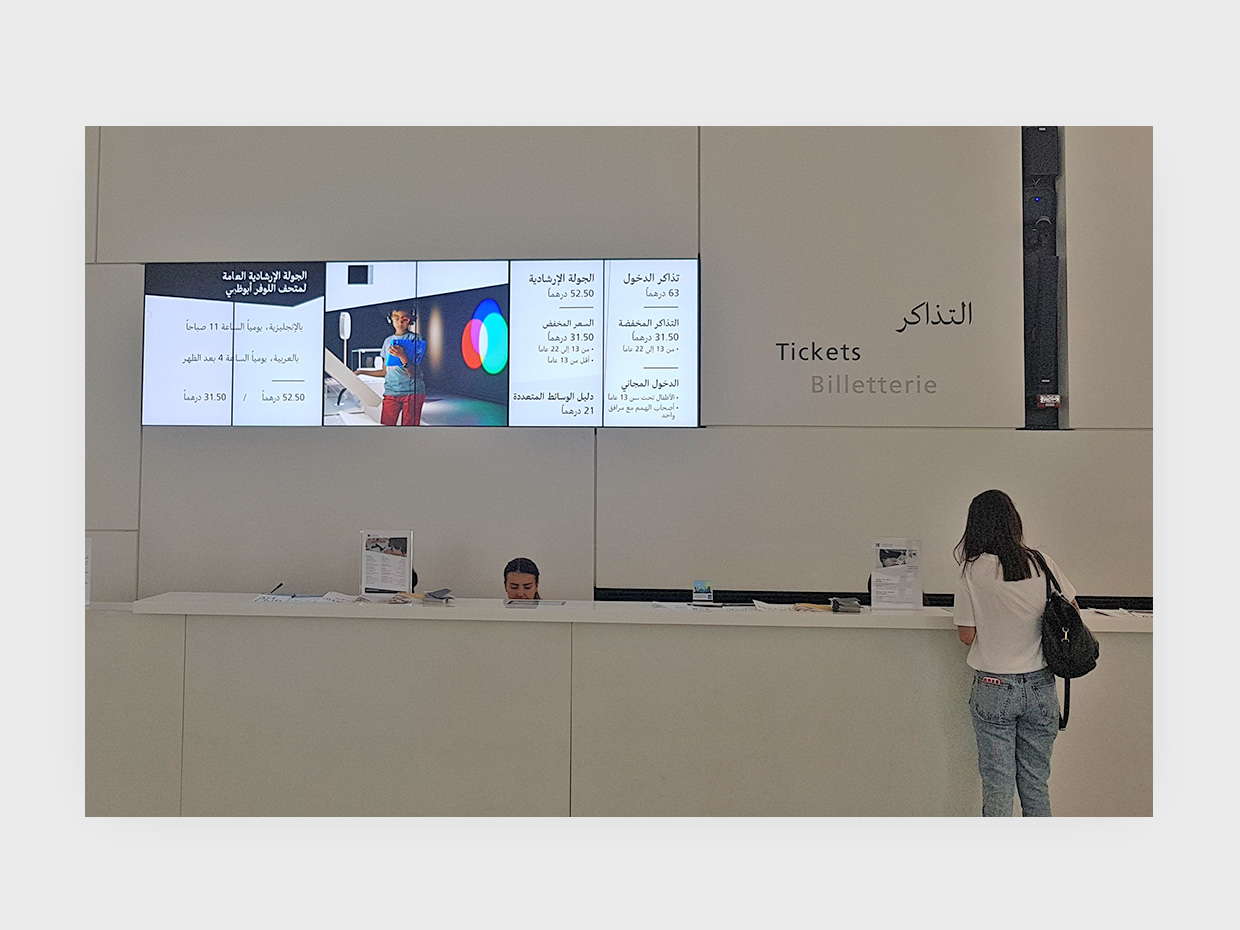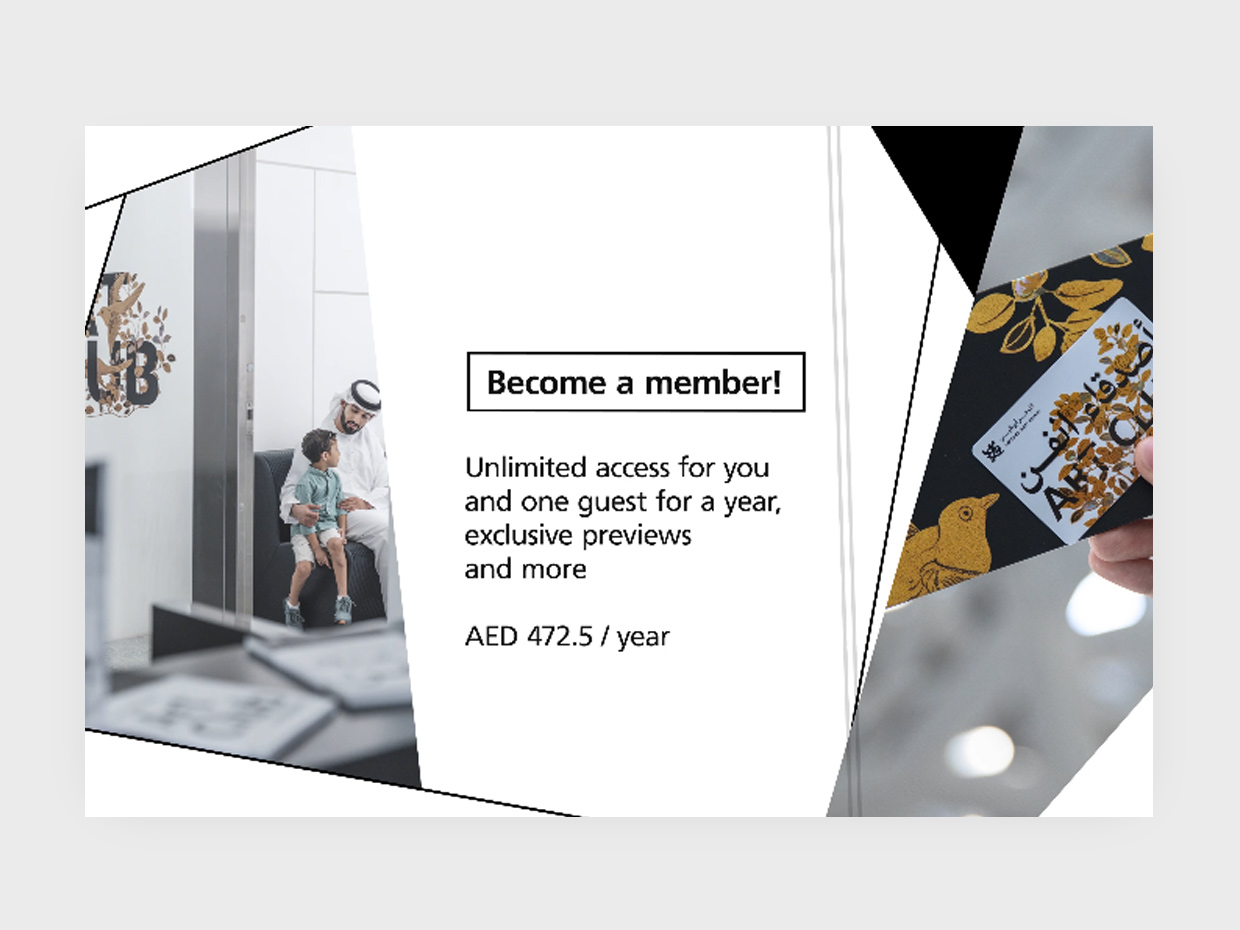 Credits
© Louvre Abu Dhabi – Marketing and Digital team – 2015/2019
Creative: TBWA/Raad.
Website: Fabrique